'We can't consume our way to a more sustainable world.' – Jennifer Nini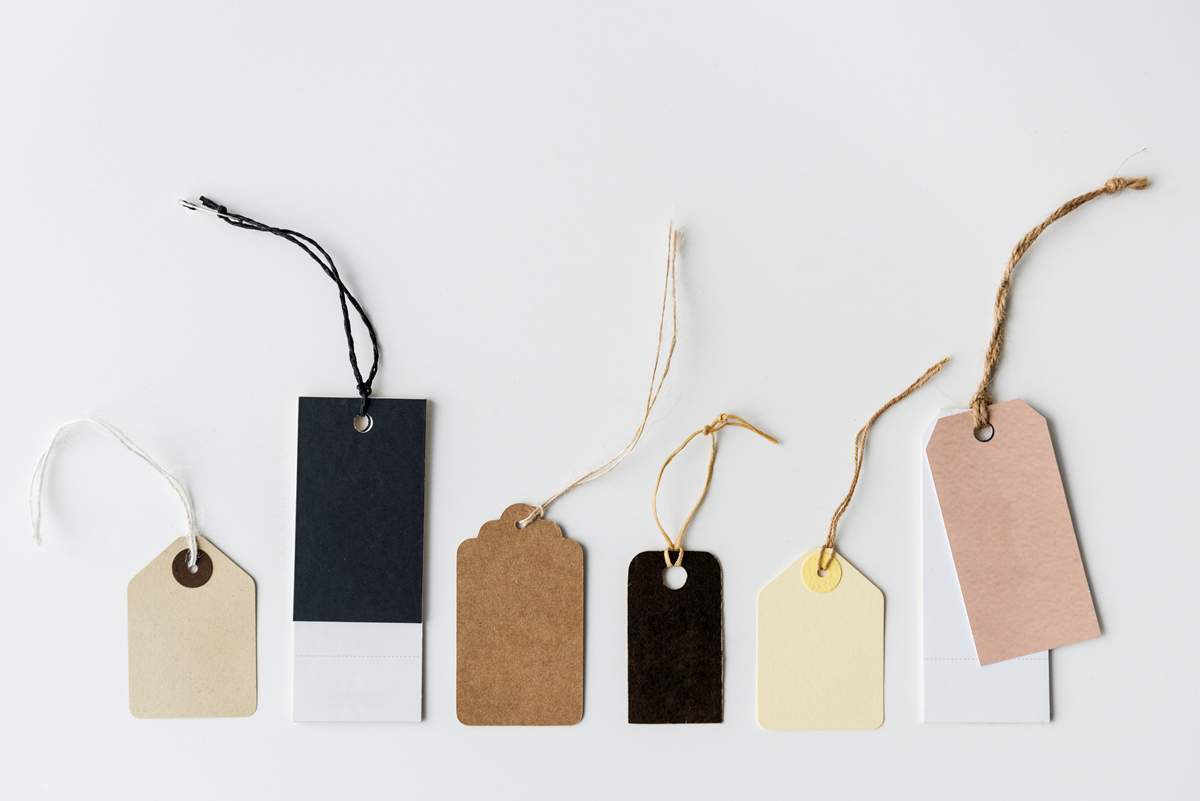 During the seminar where we shared our pre-arrival activity work, the term 'Sustainable Fashion' kept popping up in our discussions. Plastic packaging, fossil fuels and meat farming have been said to be the major contributors in the eco-problems the planet faces, however, recently that fashion industry has been in the spotlight for this very reason.
According to Ecowatch, the fashion industry is the world's second largest polluter, oil being the first! I believe that because we can't physically see the damage our clothes are having, the industry is able to avoid criticism, while continuing their harmful processes. Having said this, there is a corner of the industry that I feel are behaving ethically by taking greater attention to sustainability and their production practices.
Each of the more conscious brands has adopted its own methods of reducing its eco-footprint, for example using organic materials; avoiding pesticides and moving away from exploitative labour practices. But, I believe that this may not be enough! For these practices to have an impact and reduce the adverse impacts, I believe it has to be a whole industry approach to reversing the harm. It can't just be one part of the industry trying to make a difference. The use of organic cotton is being used by some brands in attempt to soften its environmental impact, however according to statistics, it comprises only 1 percent of total global cotton production. Yes, 1 percent is better than nothing, but this is only a minuscule movement towards sustainable fashion.
When I was researching this topic, I was surprised by the fact that unethical working conditions and treatment of employees still occurs. The global fashion industry's high level of output creates masses of waste and the low-prices that customers pay is viable due to cutting labour costs and reducing ethical practices. Less than 2 percent of women working in Bangladeshi sweatshops earn a living wage! These low-cost production methods usually result in poor quality and therefore many garments made usually end up in the bin by the end of the season. 84 percent of disposed clothing ends up being destroyed/burnt into the atmosphere.
H&M are one business that is trying to make a difference and maybe in attempt to receive positive media coverage. The brand has a recycling programme where customers can bring in old clothes from any brand that can then be recycled into new textile fibres. Customers are given vouchers in return that can be used at H&M. However, although this looks to be positive, the vouchers mean that consumers are more likely to buy more clothing that may also be disposed after a couple of months! Also, according to Newsweek, only 0.1 percent of ALL the clothes recycled by organisations end up being recycled into new textile fibres.
Having worked at M&S, I know how passionate they are about their Plan A projects. It is their way of trying to help to build a sustainable future by being a business that enables their customers to have a positive impact on wellbeing, communities and the planet. One of their main goals is by 2025 to be the world's leading retailer on engaging and supporting customers in sustainable living. In other words they want to help their customers live more sustainably. They have started to implement this by, operating a similar system to that of H&M, introducing 'Shwopping' which is their clothes recycling campaign. However instead of making the unwanted garments into fibres, they work in partnership with Oxfam and send all of the pieces to local charity shops. They are also attempting to make a difference through their charity partnerships with Breast Cancer Now and Macmillan Cancer Support, and by growing their healthy food ranges. To achieve full integration of sustainability, they state that this will be done through new products and services, through even stronger community partnerships, and by providing advice and incentives on areas such as healthy living. Their targets include 50% of food sales will come from healthier products by 2023, and they will work with the 5.7million members of the Sparks club to persuade them to make more sustainable choices.
ASOS also have big plans to achieve by 2025! An article in their monthly magazine informed customers that they plan to commit to 100% cotton by 2025. This article focuses on jeans and has the title, 'Change is in our jeans'. I believe that the brand may have focused on jeans in particular because I would say that the majority of the population own at least one pair of jeans and is the type of clothing which is worn by any age and gender in any geographic location. ASOS using such an essential item could suggest the scale of the impact that the fashion industry is currently trying to have. This change to their most popular garment may have a large impact on ensuring at least one item in their consumers' wardrobes is sustainable!
We are currently consuming more resources than the earth is able to generate. I admire and have a lot of respect for all brands that are at least changing small aspects of their activities in attempt to make a difference. However I feel that one singular brand can never do enough to implement serious change. When doing my research, I found it quite hard to determine exactly how big the sustainable fashion industry is. This is because each brand is eco-friendly to varying degrees and even the most conscious aren't yet fully sustainable.
This complex topic has got me very intrigued and I really hope in the near future the industry finds a way to collectively make a different and put a complete stop to the unethical practices. I feel that we are living in a society where consumers, like you and I, are more aware of the impact industries are having on the future of the planet. More and more consumers seem to be keen to purchase sustainable products and brands are more aware of the importance of publishing and promoting their own sustainable practices. What brands or organisations do you feel are making a positive change in attempt to becoming more environmentally friendly?
We all say that we care about people and the planet but are we prepared to change our behaviour?
Rachel