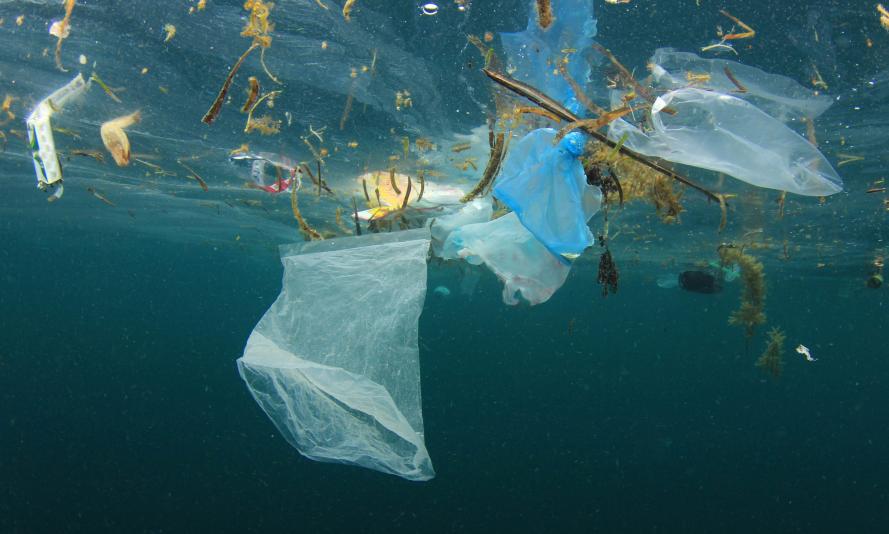 I brought some magazines back from Berlin and there were several articles inside exploring similar issues revolving around plastic. We are encountering plastic everywhere and it is hard to do without. Plastic has become the biggest burden on our environment because no plastic is biodegradable.
150 million tons of plastic waste is floating in the oceans. I didn't realise that these will soon turn into microplastics as they often swirl around the oceans for serval decades, breaking up into small pieces. This decomposition process releases bound chemical toxins that then enter the food chain.
LANIUS are a brand I discovered in Berlin and they are finding ways to reduce micro plastic. Their #noplastic movement is working towards developing sustainable packaging alternatives. They are testing pergamin paper to test purely plant-based products. They also use organic natural fibres such as cotton and wool.
300 million tons of plastic are produced worldwide every year, which is an alarming amount. Upcycling is a more frequent occurrence now which I am glad to see – tapping into the circular economy. Recycling plastic into new pieces and using old fishing nets and other sea waste could be the way forward and an amazing step to cleaning some of the oceans.
I believe that if clothes were designed for the intention of the next generation, rather than tomorrow's fast fashion, we would have longer-lasting clothing.
Brands that are thinking more sustainably and looking to make their textile chain more ethical are the ones I feel are the most forward-looking, making their concern for the environment an ongoing process, rather than something for publicity.
Rachel