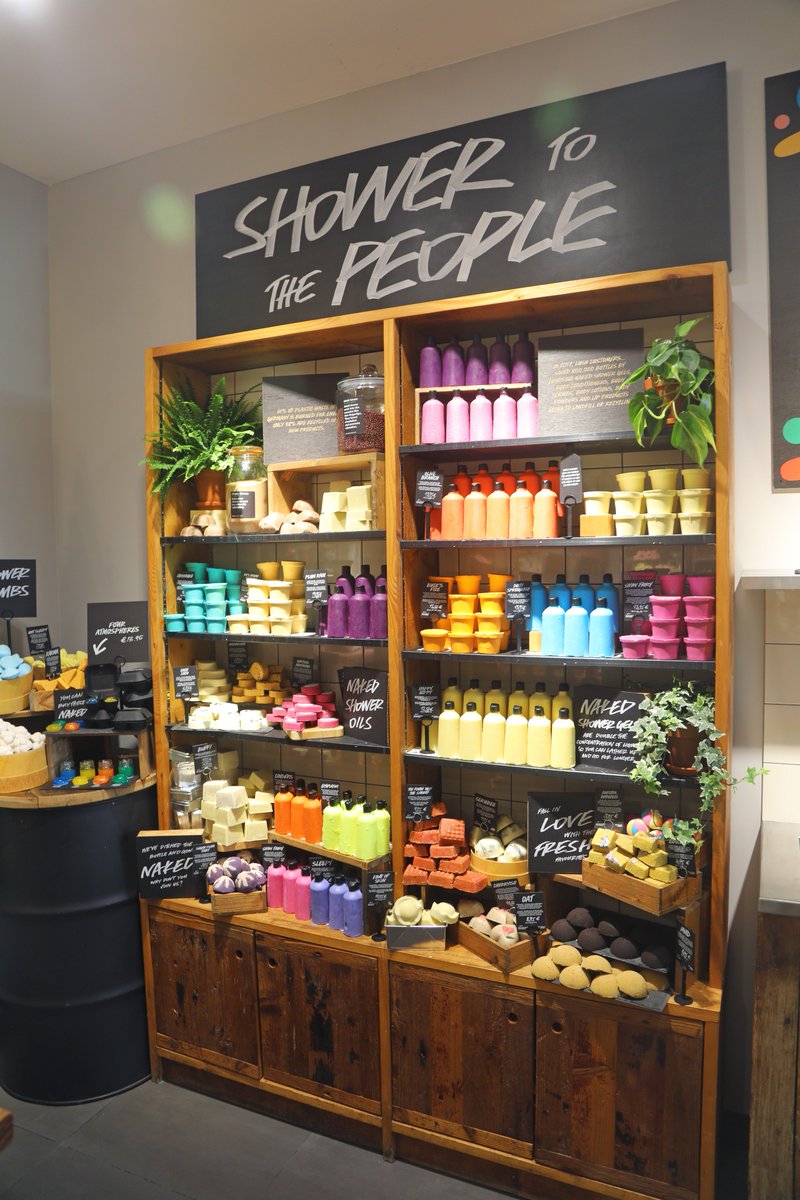 While in Berlin, I wanted to have a look inside Lush's packaging free store. Although it was only a small store space, the products can be seen alongside hundreds of innovative, packaging-free alternatives.
In 2017, Lush customers saved 800,000 bottles by choosing naked shower products going into landfills or recycling. This just shows the power a brand can have and reinforces that making small changes really can make a difference.
In the store I saw glitter without plastic, shampoo bars, soaps, glow make-up sticks, shower gel and solid deodorant. They were also selling reusable metal tins to store these products in which also shows they have thought about those who still require somewhere to store their products.
The naked stores are an amazing response to the awareness of plastic pollution I was in some ways surprised that they were able to fill a shop space with entirely plastic-free products. Usually only a couple of items fit this criteria.
The concept that I found most innovative were the naked shower gels, each product was bottle shaped in a bright block colour; these looked so effective lined up next to each other on the shelves. Although the products are beautiful, I feel that these shops do open up a conversation and an opportunity for discussion. Presenting these issues to consumer is a way of educating in a subtle and fun way, giving guidance on how to make sustainable swaps.
The Naked Shop was like the cosmetics store of the future. It showed me how amazing cosmetics can look even if there is no plastic packaging. I hope more brands start to alter their products to become more sustainable and focus on plastic avoidance. I also hope that Lush open more of these store over the UK so I can get my hands on some of the products.
Rachel